As Grafana Labs continues to grow, we'd like you to get to know the team members who are building the cool stuff you're using. Check out the latest of our Friday team profiles.
Meet Tom!
Name: Tom Braack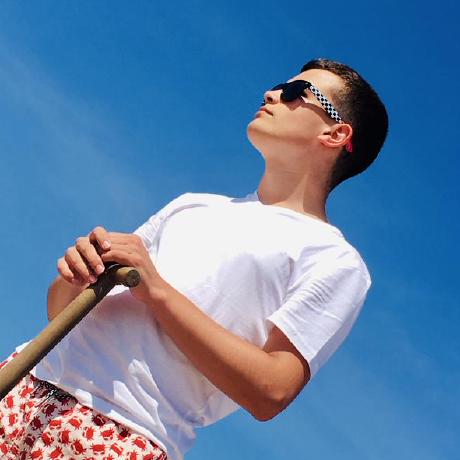 Grafana Labs Intern Tom Braack
Current location/time zone: I live in a small city (around 20,000 people) in Germany, not far from the border of the Netherlands. There is really not much there, and I look towards moving to a bigger city, maybe Berlin, once I am finished with high school.
What do you do at Grafana Labs? After I met Goutham at KubeCon 2019 in Barcelona, he invited me to work with the company. At the moment, I am an intern for 5 weeks of my summer holidays. I primarily work on Loki and tanka.
What open source projects do you contribute to? Most of my time I am working on improving Grafana Loki. Usually it's just about fixing bugs and improving features. But I am also very interested in the user and developer experience (getting started, healthy discussions, moderation of issues, documentation).
Another thing is tanka. After Heptio was merged into VMware, ksonnet was deprecated. This left me, and as I found out Grafana as well, without a great configuration utility for Kubernetes. To change this, I started working on a minimal replacement. Feedback is welcome!
What are your GitHub and Twitter handles? You can find me on both, Twitter and GitHub as @sh0rez.
What do you like to do in your free time? Having a special interest for (over)engineering things, I try to build whatever I think is nice.
I am really in love with Raspberry Pis. These give you tons of opportunities for $35. It is really fascinating to run Docker and even Kubernetes (thanks k3s) on a pocket size single board computer.
Another interesting piece of hardware is the ESP8266. It is basically an overspecced Arduino with WiFi for $4. Paired with a 3D printer and some C, one can easily build its own smart home. :)
Spaces or tabs? Definitely spaces! M-x untabify is my keen helper here!
What's the last thing you binge-watched? That's Money Heist Season 3. It's super popular at the moment, and I can definitely recommend it!
Favorite ice cream flavor? This highly depends on the day. Sometimes mango, sometimes stracciatella.
What superhero powers do you wish you had? While my favorite text editor Spacemacs already feels quite close to magic, I would like to learn Emacs LISP and all the goodies (Org-Mode, etc.) one day.