As Grafana Labs continues to grow, we'd like you to get to know the team members who are building the cool stuff you're using. Check out the latest of our Friday team profiles.
Meet Johannes!
Name: Johannes Schill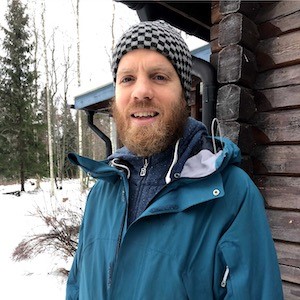 Grafana Labs Developer Johannes Schill
Current location/time zone: CET/GMT+1/STO/ARL/+46-8. I live close to the Stockholm office.
What do you do at Grafana Labs? I'm a frontend developer. I don't have any special focus; you can find me in the git history all over the place.
What open source projects do you contribute to? Grafana. If we find issues/room for improvement in other packages, we help out the best we can.
What are your GitHub and Twitter handles? jschill at GitHub. No fan of Twitter.
What do you like to do in your free time? Free time? I have a 2-year-old at home. But I remember those days. I liked that "free time" thing. Once a week I try to see some football (soccer if you're U.S.). I've had a chair at Djurgårdens games for 18 years now. In the summer I try to run (but I've just had surgery on my knee, so I'll have to wait a month or two this year), and in the winter I like snowboarding and skiing, both downhill and cross country.
Do you like to code in silence, with music or ambient noise on your headphones, or with people talking around you? Depends on the situation, but if I need to focus, then music or silence. Music is a hobby of mine, and I have a little vinyl collection at home with German '60s/'70s, Swedish indie, and some modern post-krautrock.
What do you do to get "in the zone" when you code? Coffee, music, and that animated gif of Nicolas Cage leaving the bus in Con Air.
Spaces or tabs? A no-brainer. Tabs.