Welcome to TimeShift
This is an event-heavy issue of TimeShift. We've been busy prepping for the Grafana v5 Beta release and finalizing details for our upcoming GrafanaCon. Below you'll find a presenation on Prometheus monitoring, tracking a problematic ADSL connection and how to use Elasticsearch as a data source in Grafana. Enjoy!
---
Latest Stable Release
---
From the Blogosphere
Presentation: Monitoring with Prometheus: Alexander recently spoke at the Java User Group Hamburg meetup where he discussed how to get started with Prometheus as a monitoring platform and how it differs from other monitoring concepts. Once the video of his presentation is available, we'll make sure to share.
ADSL Synchronization Monitoring with Telegraf, InfluxDB, Grafana, and Some Elbow Grease: This is an article about finding a way to track long term historical connection data with a problematic ADSL connection using a Raspberry Pi B +, Telegraf and Grafana.
Video: Visualizing Elasticsearch Data/Metrics with Grafana: This video lecture introduces you to Elasticsearch, walks you through spinning up an ES instance, creating and index, adding documents, then teaches you how to use it as a data source in Grafana.
---
Upcoming Events
In between code pushes we like to speak at, sponsor and attend all kinds of conferences and meetups. We also like to make sure we mention other Grafana-related events happening all over the world. If you're putting on just such an event, let us know and we'll list it here.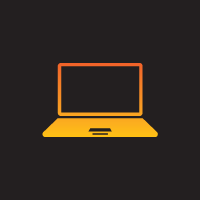 ---
We're Heading to Amsterdam!
Join us for two days of talks about Grafana and the open source monitoring ecosystem at the Compagnietheater in Amsterdam's city center. See talks from Google, Bloomberg, CERN, Tinder, eBay and more! Get your ticket before we sell out.
---
---
Grafana Labs is Hiring!
We are passionate about open source software and thrive on tackling complex challenges to build the future. We ship code from every corner of the globe and love working with the community. If this sounds exciting, you're in luck – WE'RE HIRING!
Check out our Open Positions
---
How are we doing?
What do you think? Are there other types of content you'd like to see here? Submit a comment on this issue below, or post something at our community forum.
Follow us on Twitter, like us on Facebook, and join the Grafana Labs community.