Introducing timeShift
TimeShift is a new blog series we've created to provide a weekly curated list of links and articles centered around Grafana and the growing Grafana community. Each week we come across great articles from people who have written about how they are using Grafana, how to build effective dashboards, and a lot of discussion about the state of open source monitoring. We want to collect this information in one place and post an article every Friday afternoon highlighting some of this great content.
From the Blogosphere
We see a lot of articles covering the devops side of monitoring, but it's interesting to see how people are using Grafana for different use cases.
#### Plugins and Dashboards We are excited that there have been over 100,000 plugin installations since we launched the new plugable architecture in Grafana v3. You can discover and install plugins in your own on-premises or Hosted Grafana instance from our [website](https://grafana.com/plugins?utm_source=blog&utm_campaign=timeshift). Below are some recent additions and updates.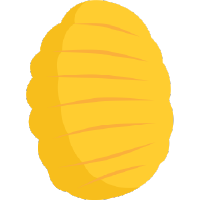 Gnocchi This plugin was renamed. Users should uninstall the old version and install this new version.
#### This week's MVC (Most Valuable Contributor) Each week we'll recognize a Grafana contributor and thank them for all of their PRs, bug reports and feedback. A majority of fixes and improvements come from our fantastic community!
##### [thuck](https://github.com/thuck) (Denis Doria) Thank you for all of your PRs!
#### What do you think? Anything in particular you'd like to see in this series of posts? Too long? Too short? Boring as shit? Let us know. Comment on this article below, or post something at our [community forum](https://community.grafana.com?utm_source=blog&utm_campaign=timeshift). With your help, we can make this a worthwhile resource.
Follow us on Twitter, like us on Facebook, and join the Grafana Labs community.